QR Code: Visual Language of the Future?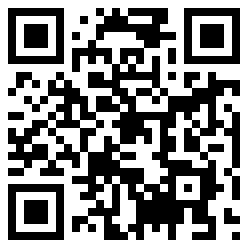 The above is a QR code link to CriterionGlobal.com, inspired by a colleague whose business card contains simply a QR code image.  QR is shaping up to be the language of the coming mobile revolution, which might sound like science fiction, but its rate of adoption in influential Western markets would suggest otherwise.
For the moment, however, Criterion Global has no plans to replace our beloved logo, which is gaining notoriety in the graphic design community (1, 2, 3, 4). We won't be replacing it with QR code anytime soon, but the utility of code for iPhone users gives us a few creative ideas…
As an international media buying agency, we work to stay on the pulse of consumer affinities. IPhone users are a unique demographic: wealthier than the average consumer, more tech savvy, and concentrated in more urban areas than the average smartphone user. This mobile consumer is an ideal target audience for our clients, particulary in the fashion and boutique hospitality sector.
Sound a bit too futuristic?
View original article here. Find additional content over at our blog at http://criterionglobal.com/intel/